Help Found for Retriever with Trouble Walking.
Golden Retriever Hope ❤️  – A Short Story: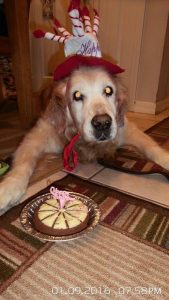 This brief story is of a 15 year-old Golden Retriever named Hope – with limited or NO mobility.   Hope had been in very rough shape, and became completely immobile.  Things had gotten progressively worse over time. Though Hope had been on NZYMES® Sprouted Granules, she was only getting a single dose (1-tsp daily).  Due to her advanced age and deterioration, I recommended to her owners to double her Granules and provide 2-tsp (instead of 1) in her food daily, and to also continue that regimen going forward*.
The owner was elated the next time I heard from her.
"Got Hope up and she literally walked around the whole backyard!  She hasn't been mobile at all for over a week.  It was so bad we were putting folded up towels under her to catch her urine.  I was shocked when not only did she walk around the whole backyard, but she also walked around in the house when she came in.  I swear she sees and hears better!  I can't thank you enough!  I got my old girl back!"
---
*NOTE:  www.Nzymes.com documentation generally recommends increased dosage for daily feedings of NZYMES® antioxidant support products depending upon the significance of the challenge, especially in cases of deteriorated mobility or on-going seizure issues. Such qualification would include significant aging, lack of response to a normal dose, added complexity such as a mobility issue combined with a surgery and the extra challenges of recovery.
Don't Stop Believing! ❤️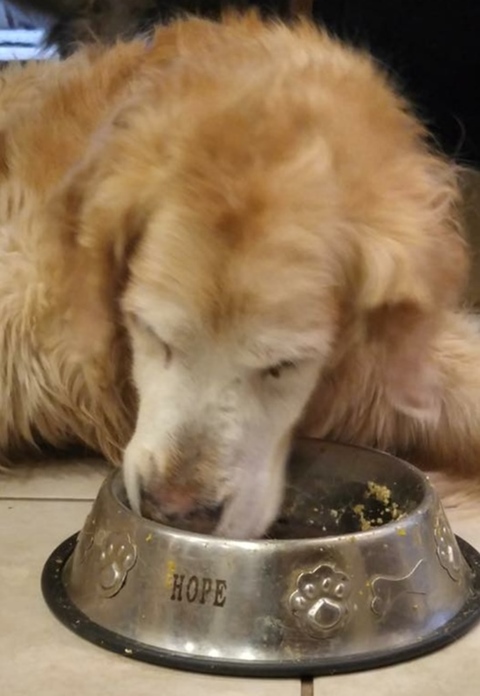 In photo at right, you can see sprinkles of the NZYMES® Granules in her food!
Brenda Johnson
---