Additional Help with Dogs Paralyzed, Degenerative Back Problems, Etc.
I first came across this device/system 3 years ago when Bella experienced her second paralysis (at 8 days in).  Just click the image (below) to see a larger view if desired.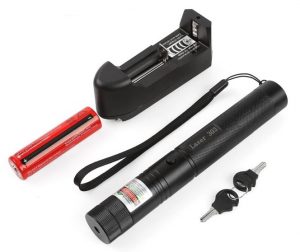 After a 10 minute session, by running the laser in small circles up and down her spine, from between the shoulder blades down to the sacrum, base of the tail, all her muscles began to twitch and she wagged her tail for the first time.
I know some would say 'this won't work and you need to spend hundreds of dollars for professional treatment', I strongly disagree. Due to my own successes with my own 2 paralysis dogs, and too many others to count, I know this DOES work, and I do not see the need to spend exuberant amounts of money to get the same results.  This unit is effective and fairly inexpensive.
To purchase laser pointer system, CLICK HERE
To learn more about Cold-laser therapy, CLICK HERE
Best Wishes,
Brenda Johnson